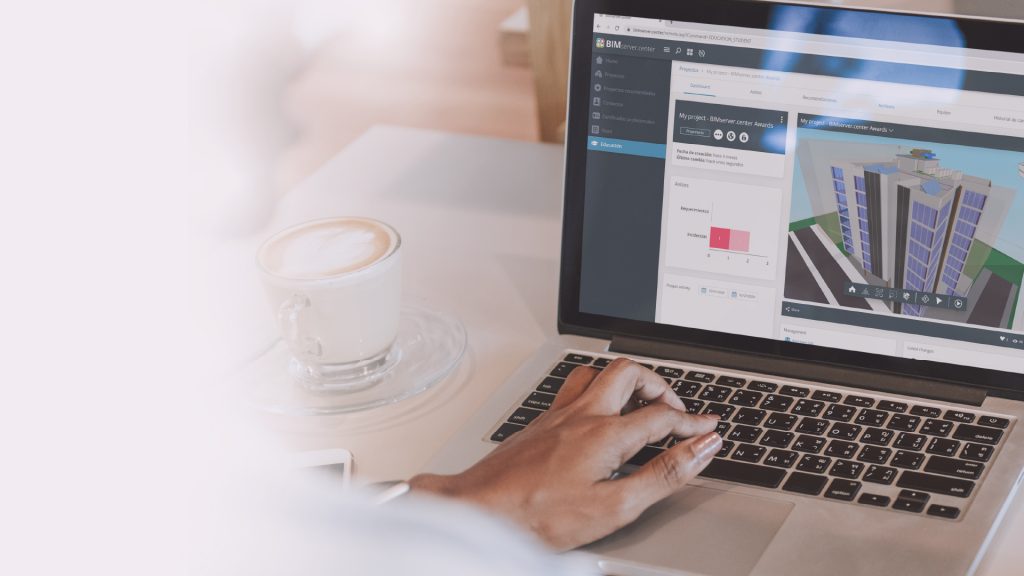 The situation caused by coronavirus has led thousands of professionals to transfer their place of work from the office to their homes, in an attempt to isolate themselves and contain the spread of the epidemic. At BIMserver.center we have been working for some time to facilitate remote and cloud-based work among professionals in the construction industry who are involved, above all, in the design, analysis and calculation phases.
To this end, we have put at your disposal our Cloud Computing platform and more than a hundred specialist applications with which to make remote work more efficient and productive, thanks to the capacity of BIMserver.center for the collaborative development of projects in the cloud, and its features that make it possible to share information in real-time.
We want to share with professionals some of the solutions that we offer to improve the teleworking experience with BIMserver.center and help companies and workers stay connected, coordinating their projects in real-time thanks to the Open BIM workflow and guaranteeing maximum productivity and work efficiency:
Free unlimited storage
BIMserver.center users can save an unlimited number of projects completely free of charge in the "filed projects" gallery. This way users have access to the BIM models and documentation of all their projects from their devices, in a secure and durable storage system.
Easy ways to start a project
BIMserver.center makes it easy for users to start a project on the platform in many different ways. Technicians can start their projects from scratch by creating an architectural model with the free IFC Builder application, or they can start a project through Autodesk Revit with the free application Open BIM Plug-in for AutoDesk Revit©. Structural analysts that use CYPECAD or users of CYPECAD MEP can also easily start a project in BIMserver.center. Another option to work in BIMserver.center is to import an IFC model with the IFC Uploader application.
Over a hundred specialist applications
BIMserver.center offers an open collaborative environment where all construction professionals involved in the construction industry can interoperate and share information using open formats. Currently, platform users have more than 100 applications, many of them free, in areas as diverse as structures, installations, and architectural and urban modelling, among other areas.
Sending and receiving information: know the status of your project in real-time
The process of updating BIMserver.center allows the data and calculations to be stored in the application intended to solve this part of the project. This way, each user can work autonomously on their part of the project without the need to continuously load the whole project. When integrating the work of each technician into the BIM model of the main project, only the desired information needs to be shared.
Review interferences and send issues online
The BIMserver.center platform has a program that allows users to detect and indicate the issues located in a BIM model free of charge. Under the name Open BIM Model Checker, this software developed by CYPE makes it easier for users to quickly identify errors in digital models and to send alerts to the project participants, both with text and images. This helps to inform of and solve problems more quickly as there is no need to send emails, make phone calls, take screenshots or create sketches.
Technological devices for teleworking
BIMserver.center provides the possibility of working with multiple devices. The computer is the most recommended device when carrying out analysis, design and calculation. However, we have developed specific applications for mobile devices (tablets and smartphones) with which it is also possible to work and benefit from the added advantages, such as viewing the project in Augmented Reality or Virtual Reality. For example, real estate developers and construction professionals who have a completed project stored on BIMserver.center could organise virtual viewings for potential clients before they buy the property.
These are some of the solutions available on BIMserver.center, with which we are convinced that we will help to facilitate remote working, offering more flexibility and greater productivity to companies and technical specialists.