BIMserver.center is working on a project to automatically predict the needs of users, offer solutions for their projects and generate job opportunities in an Open BIM workflow.
At BIMserver.center we are continually working on and improving multiple services for our users. As a result of this commitment, we are immersed in the BIMDATA research initiative, developing prediction algorithms that allow us to learn and predict the needs of our platform users before they perceive them themselves, and to be able to advise solutions to implement in their projects.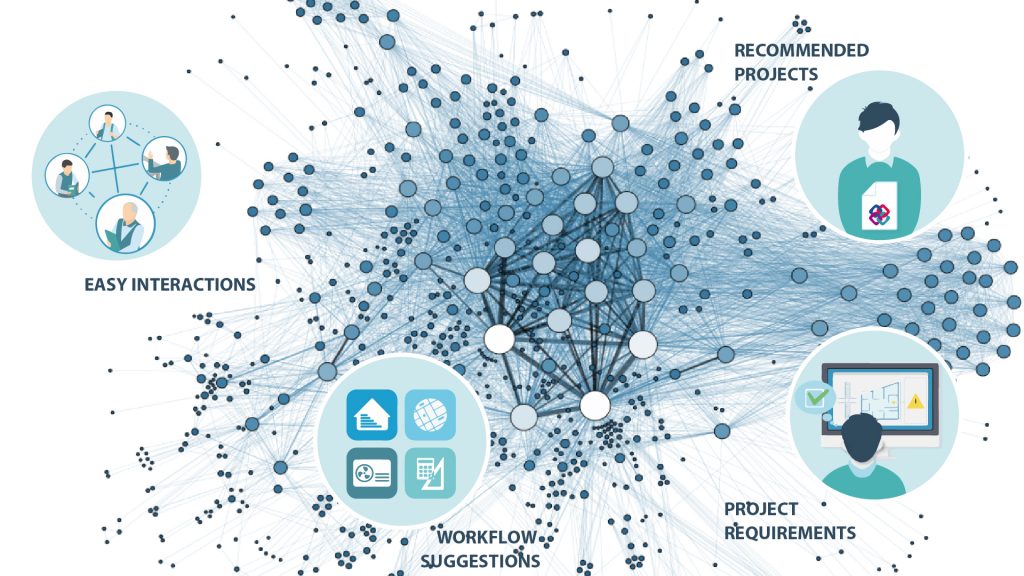 With a focus on Big Data and with the support of the Centre for Industrial Technological Development (CDTI), the new algorithms that we are implementing also support the generation of employment and job opportunities by promoting collaborations between different professionals from around the world who use the platform.
Users will receive all this technological development in the form of personalized alerts about possible collaborations based on the specialties configured by them in their profiles. With the new algorithms that we are implementing, we have given another push to BIMserver.center's vision to become the professional social network specialized in the most important construction sector worldwide.
How our algorithms work?
Thanks to the algorithms we are implementing, the system scans the project database and detects the needs of our users through searches for standardized usage patterns. With this processed information the platform is able to:
Advise on solutions to implement in the projects.
Offer services from other network professionals that meet the necessary requirements.
Facilitate visualization of the real project and produce an instant connection between the different users involved in the project process, eliminating barriers between users.
By anticipating the needs of the designer, BIMserver.center reduces project management time, predicting those needs and offering online solutions according to the phase or stage in which the project is currently at.
Because the demands and needs of our users will be increasing and will require new and better solutions for their projects, the algorithms developed have the ability to learn (Machine Learning), hence allowing them to offer more effective and efficient solutions.
Here at BIMserver.Center we offer our users a unique BIM solution , in which our platform identifies the possible pending workflows, processes the information and invites the user to activate the grouping of data.