New CYPE-Revit Interoperability Guide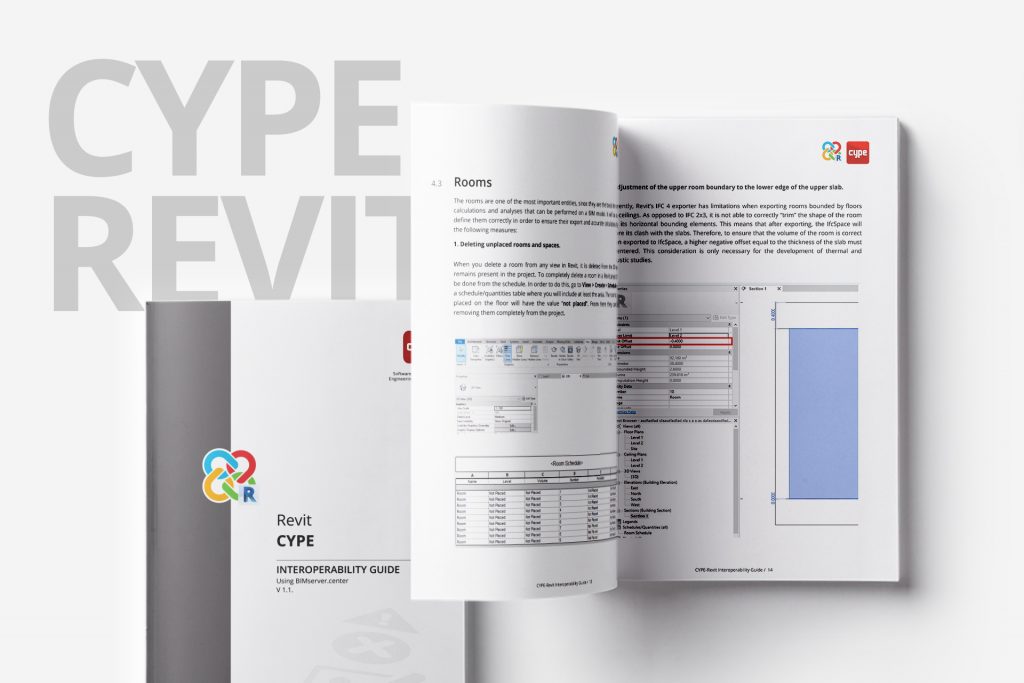 The "CYPE-Revit Interoperability Guide" has just been published- a manual of good practices that compiles guidelines to ensure optimal communication between the projects developed in Revit and CYPE's technical calculation and simulation programmes.
The introduction presents the essential IFC terms and concepts, which is the standard exchange format that serves as a bridge of information. Furthermore, the general functioning of data transmission between applications and some general guidelines are clarified.
The guide is organised into chapters that deal with the most relevant points for exporting in different scenarios (energy simulation, calculation of installations, structures etc). In each section modelling and definition recommendations are listed, which, although in many cases aren't mandatory, are essential to guarantee the best use of Revit entities in CYPE and vice versa. Throughout the text, topics such as the reference system, phases, use of central files and the correct definition of curtain walls are covered.
"It's not possible to develop efficient BIM models without taking into account the intended BIM USES from the start". Therefore, being familiar with the recommendations of this guide in the execution of BIM projects where calculations, analysis and regulatory justification are required will be the best way of achieving a quick and clean import/export.
The manual, initially published in English and Spanish, can be downloaded here directly on the BIMserver.center blog.
Download "CYPE-Revit Interoperability Guide (English)" CYPE-Revit-Interoperability-Guide.-English.-1.1.pdf – Downloaded 4697 times – 3 MB
Download "Guía de interoperabilidad CYPE-Revit (Español)" Guía-de-interoperabilidad-CYPE-Revit.-Español.-V1.1.pdf – Downloaded 30444 times – 5 MB
The BIMserver.center Team is a group of specialists dedicated to different areas of the architecture, engineering and construction sector. Together, they discuss, promote and disseminate the technology Open BIM around the world.